Installation PINTA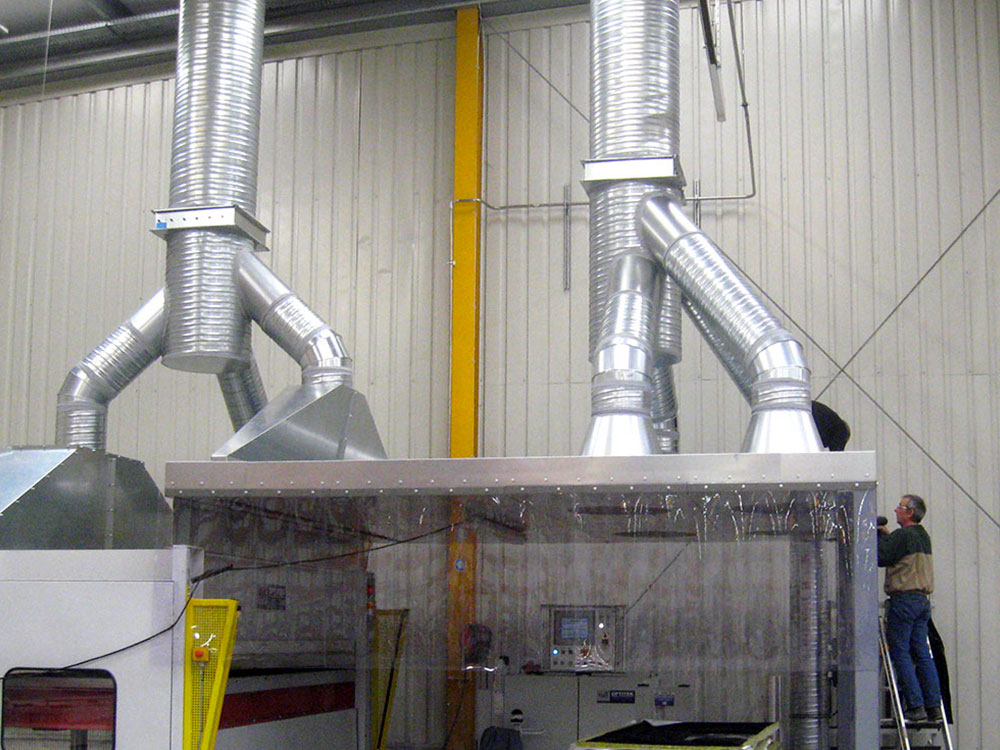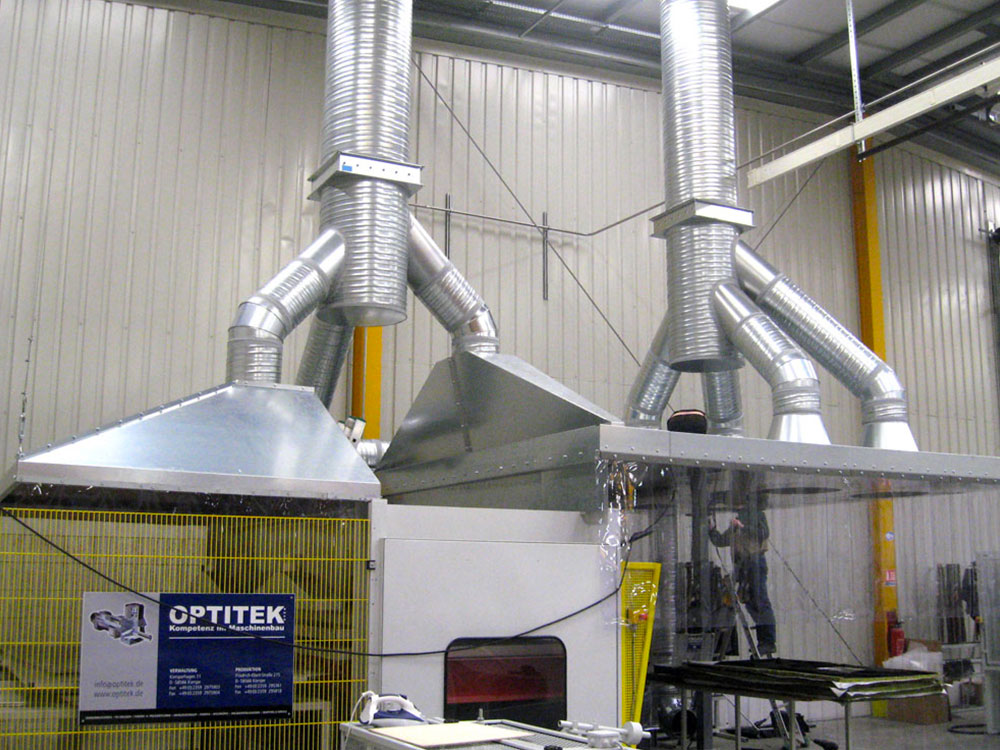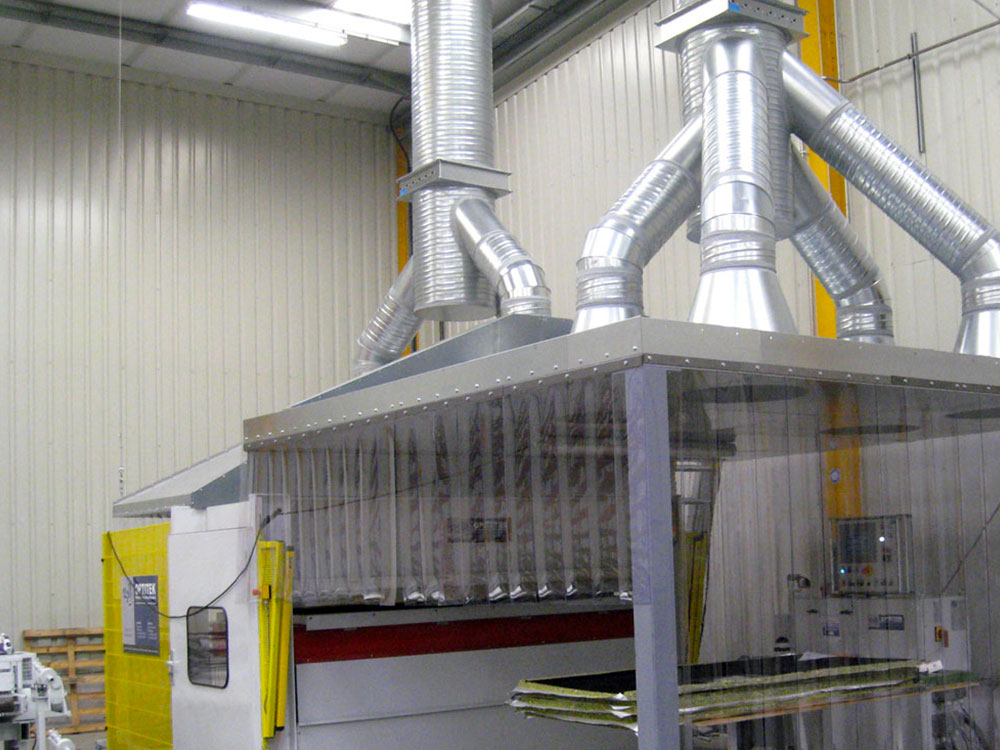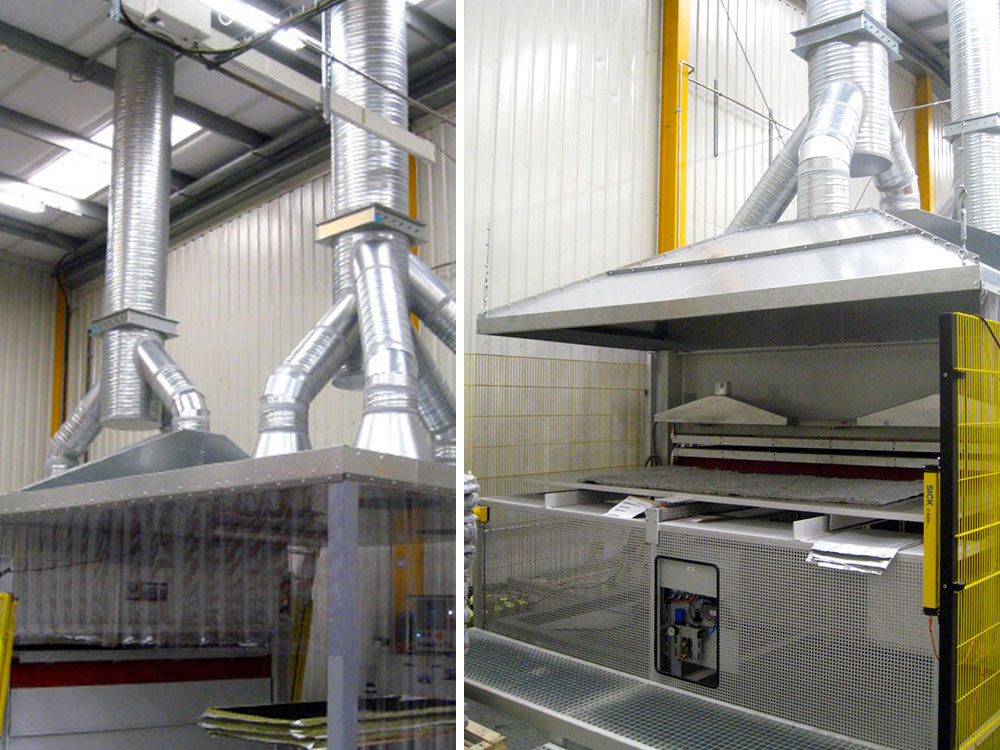 PINTA Installation
Place of installation: 78130 Les Mureaux – France.
Project:
Fume extraction on a thermoforming press.
Issue:
Sanitation parts loading station and to press thermo forming parts because the fumes from all the post polluted the whole workshop and surrounding positions.
Solutions:
A hood is installed above the loading station, extractor connected to an exhaust fan positioned on the roof. Side forming a cap fitted with transparent flaps covering the entire work area. This cap is placed high enough to allow access for forklifts. Assembly connected to a second exhaust fan positioned on the roof.
Performance of the installation:

The total air extraction for installation is:

80

to 21000 m3/h
Additional information
For a custom installation, please use our quote form.